Ex-NYTimes Reporter Judith Miller to Join Fox as Free Speech Expert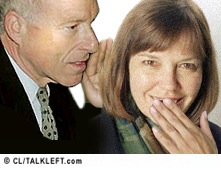 Former New York Times reporter Judith Miller will join Fox News as a commentator on free speech issues, as well as those pertaining to foreign policy and national security.
"I get to spout my views, I will NOT be joining the news team," she stressed. "I care about First Amendment issues and free speech and I will talk about that and foreign policy if and when we ever stop talking about the economy, which is going to be going on for a while."