Oscar Nominees Announced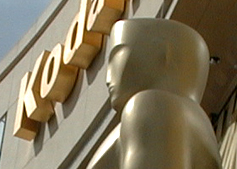 Crime and drugs may not be a big topic in this year's elections, but it is at the Oscars. "No Country for Old Men" and "Michael Clayton" scored seven nominations apiece, including best picture.
In the best supporting actress category,
Completing the list of best supporting actress nominees are 83-year-old Ruby Dee as the mother of a Harlem kingpin in "American Gangster" and Amy Ryan as the drug-dealing mother of a kidnapped daughter in "Gone Baby Gone."
Here's the complete list. Some films that I thought would get some nominations but didn't: Before the Devil Knows You're Dead and Hotel Chevalier, the prequel to The Darjeeling Limited. [More...]