Iowa: A Mitt Romney House Party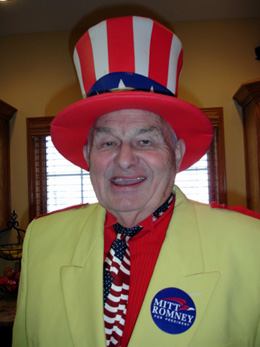 Today's afternoon delight was a Mitt Romney house party at the home of Ann Warren and family. It was in a suburban neighborhood where the houses are all white or beige and look almost identical.
Jane and I were among the first to arrive, well before any other media. Ann welcomed us in and didn't seem to mind we were bloggers.
After chatting with Oscar Poale, above, a former minister who now owns a Georgia Bar-B-Q place and shows up at a lot of Romney events, I began talking to Rich, who lives a few doors down from the Warrens.
More...