Dems Unlikely to Get Guantanamo Closed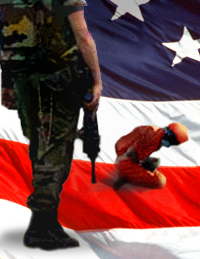 Just a few months ago, Gitmo seemed headed for closure, thanks to a bill introduced by Sen. Tom Harkin and another by Sen. Diane Feinstein.
Now, the passage of either bill is in serious doubt. Harkin's bill failed to generate co-sponsors.
The detention facility has been embraced by many Republicans as a potent political symbol in their quest to seize the terrorism issue ahead of next year's elections. GOP presidential candidates have jockeyed to demonstrate their support for the prison. One candidate has called for doubling its use. Another praised the menu and health plan offered to detainees.
Republican Senator Chuck Hagel, who supports closure, says: