ACLU Files Motion With FISA Court Demanding Release of Court Opinions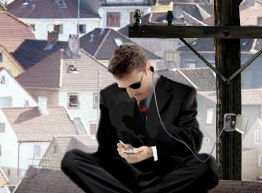 The ACLU today filed a motion today with the FISA Court (text here, pdf) demanding that the secret court release its opinions that led to the new FISA legislation.
In the first effort of its kind, the American Civil Liberties Union will today file legal papers with the Foreign Intelligence Surveillance Court (FISC) requesting that it disclose recent legal opinions discussing the scope of the government's authority to engage in secret wiretapping of Americans

"Publication of these secret court orders is vitally important to the ongoing debate about government surveillance," said Jameel Jaffer, Director of the ACLU's National Security Project. "Virtually everything we know about these orders we've had to learn from executive branch officials, but executive branch officials are plainly not disinterested parties in a debate about the appropriate reach of executive branch surveillance. The public has a right to first-hand information about what the court permitted and what it disallowed."