Three Days, Three Texecutions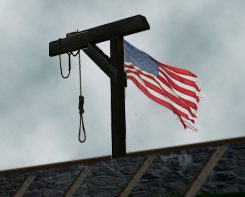 Texas executed Daroyce Mosely last night. It executed John Amador tonight. Tomorrow night, Thursday, it is scheduled to execute Kenneth Foster.
The execution of Kenneth Foster has been drawing loud protests because it is acknowledged that Foster never killed anyone. He was convicted and sentenced to death under Texas' "law of the parties" rule (known as felony murder in other states -- think Lisl Auman in Colorado.) Basically it holds the accomplice liable for the murder, including the death penalty, if the accomplice should have anticipated the murder or was recklessly indifferent to it.
During the course of a robbery and while 80 feet away from him, Foster's co-conspirator took out a gun and killed a law student.
This Dallas Morning News editorial explains why Foster's execution is wrong.
More...