Keeping Some Perspective on Gonzales' Resignation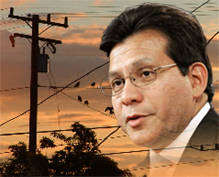 As I head off to the jail to see two federal clients in pre-trial detention whose cases won't be affected one whit by Gonzales' resignation, I thought I'd reprint what I wrote in April:
What will change with Gonzales gone? Bush will appoint another one of his loyal faves to replace him. The war on drugs, war on civil liberties and trend towards draconian sentences will continue. Say what you want about Gonzales, he's nowhere near the threat to constitutional rights that John Ashcroft was. He's continued Ashcroft's policies, but he seems to be more of a follower than a take-charge innovator of new ways to deprive people of their freedom.
As for the fired U.S. Attorneys, they all got the job in the first place because they had connections ... either to their state's Senators or to someone in the Bush Administration. None of them got the job because they were the most skilled litigators in their respective jurisdictions. Once installed in the top position, they all put people in jail, including non-violent drug offenders. They're prosecutors, that's what they do.
More...