Libby: Life on Supervised Release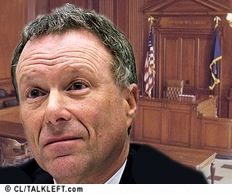 As Judge Walton decides whether his order placing Scooter Libby on supervised release can stand in face of the commutation, I thought a primer on supervised release and on the specific conditions Judge Walton imposed on Libby (court order here, pdf) might be useful.
[Cross-posted at Firedoglake.]
More...