Sentencing Day for Former Qwest CEO Joseph Nacchio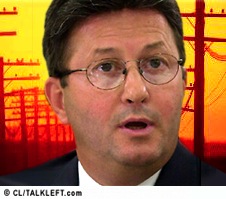 Today is reckoning day for former Qwest CEO Joseph Nacchio. He will be sentenced by Judge Edward Nottingham, Chief Judge of Colorado's U.S. District Court.
Among the unknowns, in addition to the length of the sentence and the amount of forfeiture and any fine the Court will impose on Nacchio, is whether he will be allowed to remain on bond pending appeal and if not, whether he will be taken into custody immediately or told to report to his designated institution within a period of weeks.
These are very different issues. One involves the Judge determining whether Nacchio has met the stringent legal standard for an appeal bond, which I discuss here and the Rocky Mountain News discusses today here.
The other only has to do with self-surrender.
More...
After a defendant is sentenced, the Bureau of Prisons decides where he will serve the sentence. Usually it takes the Bureau of Prisons a few weeks to make the designation because it involves a range of factors, from the level of prison security it deems appropriate for the particular defendant to geographic considerations (trying to keep a defendant close to his family) to currently available bed space.
In the case of defendants who have been at liberty on bond throughout the proceedings and are deemed neither to be a flight risk nor a danger to the community, it is common for the Judge to allow them to stay on bond until BOP decides where they will serve their sentence. Typically in these cases the Judge sets a "surrender date" of approximately three to four weeks from the date of sentencing and tells the Defendant to travel on his own dime on that date to the designated facility.
In Denver, if the Judge refuses to allow a voluntary surrender to the designated institution, the defendant is taken into custody and warehoused at the Federal Detention Center in Englewood until the designation is made. When the designation comes in, if it is in another state, the defendant is put on the proverbial midnight train to Georgia. Usually this involves a trip to Reno, OK, where he spends a very unpleasant week or more waiting for a Con Air (Convict Air) plane to arrive to fly him and any similarly situated prisoners to their destination.
Regardless of what sentence the Judge hands Nacchio, I cannot see any reason to deny him a self-surrender. The Government states in its opposition to his motion for appeal bond that he is neither a flight risk nor a danger to the community.
I think it's petty of the Government to ask that he be taken into custody today. If I were the Judge, I'd use harsh words in denying its request.
Then again, I'm not the Judge.