Sentencing Day for Former Qwest CEO Joseph Nacchio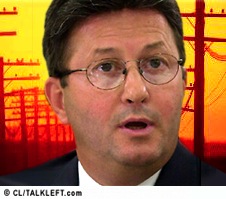 Today is reckoning day for former Qwest CEO Joseph Nacchio. He will be sentenced by Judge Edward Nottingham, Chief Judge of Colorado's U.S. District Court.
Among the unknowns, in addition to the length of the sentence and the amount of forfeiture and any fine the Court will impose on Nacchio, is whether he will be allowed to remain on bond pending appeal and if not, whether he will be taken into custody immediately or told to report to his designated institution within a period of weeks.
These are very different issues. One involves the Judge determining whether Nacchio has met the stringent legal standard for an appeal bond, which I discuss here and the Rocky Mountain News discusses today here.
The other only has to do with self-surrender.
More...