Six Years for Qwest's Joe Nacchio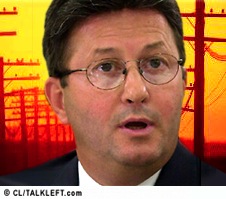 Former Qwest CEO Joseph Nacchio, convicted of insider trading, today was sentenced to six years in prison, fined $19 million and ordered to forfeit $52 million to the Government.
He was granted a voluntary surrender and will report to the designated facility within 15 days of designation. He was denied an appeal bond.
More here, including my take:
Joe Nacchio suffered a supreme fall from grace today. He didn't get off lightly. The Judge, to his credit, resisted the Government's request to max him out and flatten him like a pancake. We are all greater than the sum of our misdeeds, including Joe Nacchio.