Wilsons Appeal Dismissial of Plame Civil Lawsuit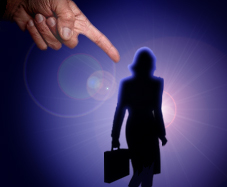 Bump and Update
: This just in by e-mail from Melanie Sloan, attorney for Joe and Valerie Wilson:
Today, on behalf of Joe and Valerie Wilson, Citizens for Responsibility and Ethics in Washington filed an appeal from yesterday's district court's decision dismissing their lawsuit. Having had the opportunity to review Judge Bates' decision, the Wilsons and their legal team have concluded that there are ample grounds for appeal and have taken the steps necessary to seek review by a higher court. The Wilsons believe that this case presents important issues regarding the abuse of government power for political ends and will continue to aggressively pursue all legal remedies. Hopefully, this case will deter future government officials from endangering our national security to further a partisan agenda.
******
Original Post, 7/19/07
Plame Civil Lawsuit Dismissed
The Judge presiding over the civil lawsuit Valerie Plame Wilson and Joseph Wilson filed against Dick Cheney, Karl Rove, Scooter Libby and Richard Armitage has dismissed the lawsuit.
The Wilsons' lawyer, told the Washington Post they anticipate appealing the decision:
While Judge Bates recognized that the Wilsons' claims "pose important questions relating to the propriety of actions undertaken by our highest government officials," he dismissed their suit on a threshold legal issue: that there is no constitutional remedy available to them.
The opinion, by District of Columbia District Court Judge John D. Bates, is here.
Joseph Wilson has sent out this response (by e-mail.)
"This case is not just about what top government officials did to Valerie and me." Wilson continued, "We brought this suit because we strongly believe that politicizing intelligence ultimately serves only to undermine the security of our nation. Today's decision is just the first step in what we have always known would be a long legal battle and we are committed to seeing this case through."