Troy Davis Gets 90 Day Stay of Execution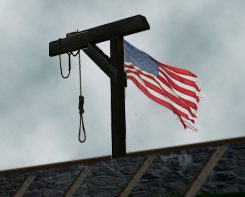 The Georgia State Board of Pardons and Parole has granted Troy Davis, scheduled for execution tomorrow,
a 90 day stay of execution
.
The stay means the execution will be on hold while the board weighs the evidence presented as part of Davis' request for clemency. The board must rule by Oct. 14.
That's what his lawyers were asking for all along, a chance to present their evidence. The actual order is here (pdf).
Original Post 8:00 am :
Executioner's Clock Still Ticking for Troy Davis
Troy Davis is scheduled to be executed in Georgia on Tuesday. Time is running out as concern grows among his supporters that Davis is innocent. Witnesses against him have recanted, some stating their testimony against him was the product of police coercion.
More...