Rep. William Jefferson Indicted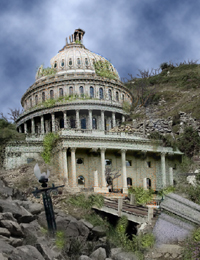 Via CREW, Louisiana Congressman William Jefferson has been indicted on corruption charges. The indictment is here.
Two of his associates have pleaded guilty and turned against him.
Among the charges listed in the indictment, said the official, are racketeering, soliciting bribes, wire fraud, money-laundering, obstruction of justice, conspiracy and violations of the Foreign Corrupt Practices Act.

....Jefferson is accused of soliciting bribes for himself and his family, and also for bribing a Nigerian official.