Gitmo Detainees Rebuffing Their Own Lawyers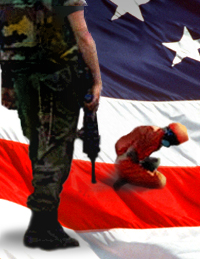 The New York Times reports that many Guantanamo detainees are refusing to meet with or even accept mail from their own lawyers. They no longer trust them.
The detainees' resistance appears to have been fueled by frustration over their long detention and suspicion about whether their lawyers are working for the government, as well as anti-American sentiment, some of the documents and interviews show. "Your role is to polish Bush's shoes and make the picture look good," a Yemeni detainee, Adnan Farhan Abdullatif, 31, wrote his lawyer in February.
Is the Government behind this? Many of the lawyers think so.
More...