MSNBC Drops Imus Permanently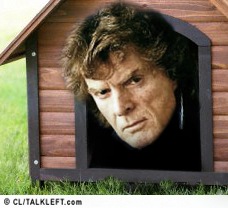 It's over for Don Imus at MSNBC. He's been dropped permanently.
NBC Universal said in a statement: "This decision comes as a result of an ongoing review process, which initially included the announcement of a suspension."
What's behind it? More advertisers dropping out.
The move by the media company comes after a number of major corporations, including General Motors and Sprint Nextel Corp., withdrew their advertising from the Imus show.
How long till CBS follows suit?
Related: Don Imus's wife Deidre has canceled her book tour due to the imbroglio to be with her family.