Don Imus Advertisers Jumping Ship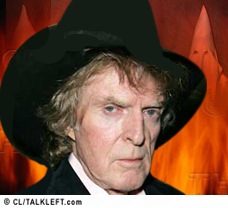 Some adverstisers on Don Imus' radio show are pulling their ads.
Among them: Proctor & Gamble and Staples.
"Based on recent comments that were made on the show, it prompted us to kind of take a look at our decision to advertise and as a result we decided to stop advertising on that program," said Staples spokesman Paul Capelli said.

Cincinnati, Ohio-based P&G also withdrew its sponsorship. "Effective Friday, April 6, we pulled all P&G's brand advertising from the MSNBC daytime rotation," said P&G spokeswoman Jeannie Tharrington. P&G would not advertise again "until we can evaluate the Imus situation fully," she said.
On the fence: Bigelow Tea.
Update: The Washington Post reports Bigelow Tea will also pull its ads.