Guantanamo Detainee David Hicks Charged With Terror Crime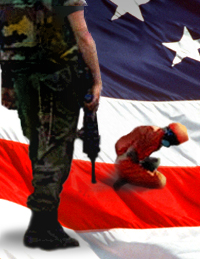 After 5 years in captivity at Guantanamo, Australian David Hicks was charged with a terror crime Thursday, for which he will face trial by military tribunal.
A charge of attempted murder was rejected, and Hicks will be tried for the catch-all crime of providing material support to terrorists.
Under the Military Commissions Act, Hicks must be arraigned within 30 days and a military judge will have 120 days to form the military commission.
As to the specific acts Hicks is believed to have committed: