Insider Trading Trial of Qwest's Joseph Nacchio Begins Monday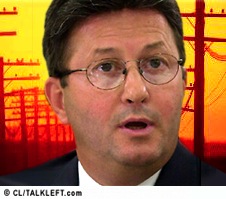 Denver is hosting a high-profile criminal trial beginning tomorrow. It's United States v. Joseph Nacchio. Nacchio is the former CEO of Qwest communications. He's charged with 42 counts of insider trading resulting from his sale of $101 million of Qwest stock in 2001. The Government alleges he sold the stock because he knew there were big problems with Qwest meeting its financial projections.
Nacchio says nonsense. He was over-invested in telecommunications stocks and these were planned, timed sales. Plus, and this is the novel part, by virtue of serving on some Homeland Security subcommittees, he was privy to classified information showing Qwest was in line for some big Government contracts which would have made Qwest a ton of money. Thus, he did not sell because he thought Qwest was doomed.
It's the state of mind defense (like Scooter Libby in a way.)
More....