Valerie Plame: "I Was Covert"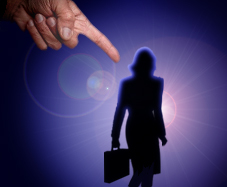 Think Progress has the transcript and video of Valerie Plame's statement to the House Committee investigating the leak of her identity this morning. (Full hearing video is here.)
I've served the United States loyally and to the best of my ability as a covert operations officer for the Central Intelligence Agency. I worked on behalf of the national security of our country, on behalf of the people of the United States, until my name and true affiliation were exposed in the national media on July 14th, 2003, after a leak by an administration official.

Today I can tell this committee even more. In the run-up to the war with Iraq, I worked in the Counterproliferation Division of the CIA, still as a covert officer whose affiliation with the CIA was classified. I raced to discover solid intelligence for senior policymakers on Iraq's presumed weapons of mass destruction program.