Bills to Restore Habeas and Detainee Rights Introduced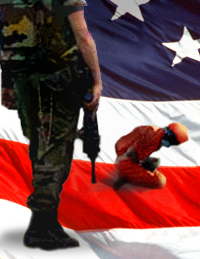 Say hello to The "Habeas Corpus Restoration Act of 2007" and "Restoring the Constitution Act of 2007."
Introduced last week Rep. Jerrold Nadler (D-NY) and Jane Harman (D-CA) respectively, the bills would restore habeas and other rights to the detainees at Guantanamo.
The ACLU welcomes the bills.
The "Habeas Corpus Restoration Act of 2007" mirrors a bill, S. 185, offered in the Senate by Senators Patrick Leahy (D-VT) and Arlen Specter (R-PA), the chairman and ranking member of the Senate Judiciary Committee. This bill would restore habeas corpus for those detained by the American government.

The "Restoring the Constitution Act of 2007" would also reinstate habeas rights and clarify the definition of "enemy combatants." Additionally, it would block the federal government from making up its own rules on torture. The Geneva Conventions have governed American behavior during war for decades. The bill makes clear the federal government must comply with the Conventions, and no one in the federal government - not even the president -- can make up their own rules on torture and abuse.
More...
Like its counterpart in the Senate, S.576, sponsored by Senator Christopher Dodd (D-CT), the act would also end the two different standards -- one for privates and sergeants and another for top government officials. The Military Commissions Act left military personnel subject to comprehensive laws against torture and abuse, but gave top government officials a get-out-of-jail free card. The bill makes sure that all felony torture and abuse can be prosecuted, regardless of rank.