Military Says No Gitmo Prisoner Abuse Found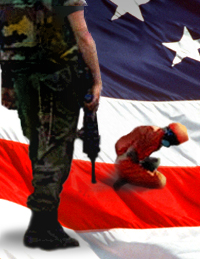 The Pentagon announced today that an investigation of prisoner abuse claims at Guantanamo were unfounded. Of course, they didn't bother to interview any of the detainees.
The investigation was initiated after Marine Sgt. Heather Cerveny advised the military that she heard a conversation among guards at a bar in which "they described beating detainees as common practice."