Libby Trial: Missing the Forest For the Trees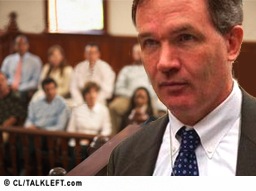 I'm so conflicted.
I believe that the Office of the Vice President, particularly Dick Cheney and Scooter Libby, went all out to attack Joseph Wilson after his July 6th New York Times Op-ed criticizing the intelligence relied on by the Administration to justify its decision to go to war in Iraq.
I believe the evidence at Scooter Libby's trial established that Cheney was livid over Wilson and that he used the C.I.A., the State Department and the Department of Defense to search for dirt on him. Through his inquiries, Cheney learned that Wilson's wife, Valerie Plame Wilson, worked for the CIA in the counter-proliferation division on weapons of mass destruction. He received information that she might have had a role in sending Wilson to Niger to check on intelligence claims that Iraq was acquiring uranium for use in WMD's.
More...