Waxman Requests Plame Documents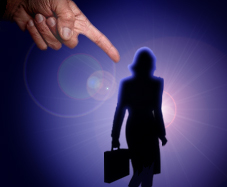 Rep. Henry Waxman, chair of the House Oversight Committee, has sent this letter to Attorney General Michael Mukasey, asking for seven classes of documents pertaining to the Valerie Plame Investigation.
The letter says the White House has been preventing Patrick Fitzgerald from providing many of the sought documents. As to the subject matter of the investigation, the Committee wants to know:
(1) How did such a serious violation of our national security occur? (2) Did the White House take the appropriate investigative and disciplinary steps after the breach occurred? And (3) what changes in White House procedures are necessary to prevent future violations of our national security from continuing?
Why now?
As the recent disclosure from former White House Press Secretary Scott McClellan underscores, there remain many unanswered questions surrounding this incident and the involvement of the President, the Vice President, and other senior White House officials in the security breach and the White House response.
Among the sought documents: [More...]