FISA: Harry Reid Explains Monday's Process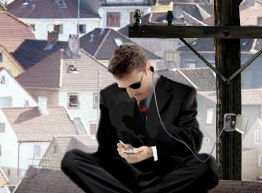 The FISA legislation debate now set for Monday is pretty confusing as to which bills are on tap for debate and a vote. If I understand correctly, from Sen. Harry Reid's statement, one reason is that he changed course Friday.
The Senate Intelligence Committee bill, S. 2440, had three provisions, one of which included retroactive telecom immunity.
The Senate Judiciary Committee bill, S. 2441, had no immunity but more stringent wiretapping safeguards.
Reid initially said he'd take up two of the three titles of the Intel bill, omitting the one providing for telecom immunity. Now he says the entire Intel Committee bill, including the immunity provision, will be the "base bill" up for consideration. Here's what he said as to why he changed course. [More...]