Immigration Raids Run Amok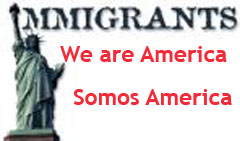 The New York Times has a compelling article today about recent immigration raids in Suffolk County, Long Island, initiated after local police submitted names of those they subjectively believed to have gang affiliations.
Not surprisingly, they were wrong. And some of the Greenport, NY employers of those arrested are helping by providing lawyers and other support.
The raid was part of the two year old ICE program, Operation Community Shield, aimed at undocumented violent gang members. The Long Island raid resulted in 186 arrests. Of the 11 men arrested in Greenport (without warrants while inside their homes) one, a 19 year old, may be associated with a gang -- and even that is hotly disputed.
The 10 others, while accused of immigration violations, were not gang associates and had no criminal records. Instead, they were known as good workers and family men. When they suddenly vanished into the far-flung immigration detention system, six of their employers hired lawyers to try to find and free them.
More...