Could Hillary Choose Sen. Ken Salazar as Running Mate?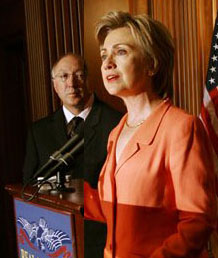 Via Colorado Lib:
On The Chris Matthews Show this morning, one of the 12 regulars opined that Hillary Clinton's best choice for a runningmate would be Colorado Senator Ken Salazar.
Jason Bane provides his analysis over at 5280's Elevated Voices. The show transcript is here.