Will Rove be a Witness at Libby Trial?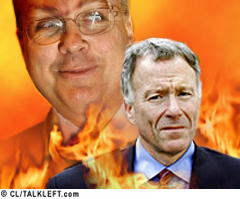 I think it's too soon to say whether Karl Rove will be called as a witness at Scooter Libby's trial. Michael Isikoff of Newsweek has a new scoop up telling us Rove and Dan Bartlett have been subpoenaed by Team Libby, but it's not known whether either will testify. Isikoff think it got more likely Rove will testify after Ted Wells gave his opening.
The possibility that Rove could be called to testify would bring his own role into sharper focus—and could prove important to Libby's lawyers for several reasons. Rove has said in secret testimony that, during a chat on July 11, 2003, Libby told him he learned about Plame's employment at the CIA from NBC Washington bureau chief Tim Russert, a legal source who asked not to be identified talking about grand jury matters told NEWSWEEK.