State of the Union Open Thread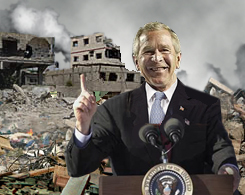 For those of you following President Bush's State of the Union address tonight, here's a CBS article with some excerpts and an open thread to discuss it.
Attorney General Alberto Gonzales is the cabinet member who will sit out in case of a terrorist attack during the speech.
Update: Attytood: Bush to New Orleans, Drop Dead.