WAPO : Scooter Libby Opening Day Live-Chat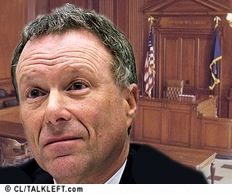 Jury selection in the trial of I. Lewis "Scooter" Libby begins Tuesday.
I will be doing a live chat at 2:00 pm ET for the Washington Post. It will focus on the key players, the charges, the likely defense, the jurors each side will look for, and the probable key witnesses for each side.
I hope you'll join me. You can begin submitting questions now on these or other related issues at this link.