3,000th Soldier Killed in Iraq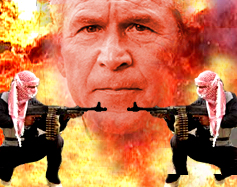 Bump and Update: The AP is now reporting there have been 3,000 deaths of U.S. soldiers in Iraq.
*******
Original Post
2,999th Soldier Killed in Iraq
Another soldier was killed in Iraq today, bringing the total number of troop deaths to 2,999.
The soldier was also the 110th to die so far in December, the deadliest month for the U.S. forces in more than two years.

....A toll of 3,000 U.S. dead is likely to be an emotive one for Americans but it is less than the number of Iraqi civilians killed in a typical single month in the latter part of 2006, according to the most recent statistics from the
United Nations.