Chris Dodd To Introduce Bill to Restore Habeas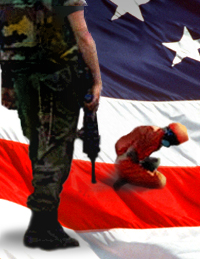 Kudos to CT Senator Chris Dodd who will introduce the Effective Terrorists Prosecution Act of 2006 (complete bill here, pdf) which would amend the Military Commissions Act to restore habeas corpus to detainees and bar evidence obtained through coercive techniques.
"I take a backseat to no one when it comes to protecting this country from terrorists," Sen. Dodd said. "But there is a right way to do this and a wrong way to do this. It's clear the people who perpetrated these horrendous crimes against our country and our people have no moral compass and deserve to be prosecuted to the full extent of the law. But in taking away their legal rights, the rights first codified in our country's Constitution, we're taking away our own moral compass, as well."
The key provisions, received from his office, are set forth below.