Detaining the Press in Iraq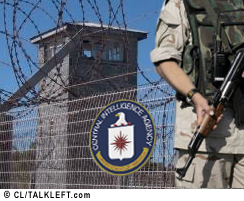 by TChris
The favorable coverage that the president expects from AP may disappear now that AP has skin in the game. The administration hasn't endeared itself to AP by detaining one of its photographers for the last five months.
"We want the rule of law to prevail. He either needs to be charged or released. Indefinite detention is not acceptable," said Tom Curley, AP's president and chief executive officer. "We've come to the conclusion that this is unacceptable under Iraqi law, or Geneva Conventions, or any military procedure."
Well, yes, but that's true of all the 14,000 detainees, not just the one AP happens to employ. Still, the detention of journalists suppresses a free press and is therefore particularly offensive. What better way to stem the flow of information than to arrest the messenger?