Electronic Surveillance and the London Terror Plot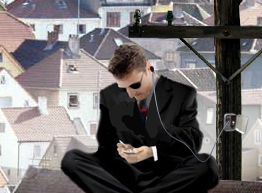 Glenn Greenwald has a great post today, Legal surveillance, not illegal eavesdropping, stopped the U.K. terrorist attacks.
No one objects to electronic surveillance of terror suspects per se...it's surveillance without warrants and without court authorization that is objectionable -- particularly of Americans. Glenn writes,
From the very beginning of the NSA scandal, this has been the point -- the principal, overarching, never-answered point. There is no reason for the Bush administration to eavesdrop in secret, with no judicial oversight, and in violation of the law precisely because the legal framework that has been in place for the last 28 years empowers the government to eavesdrop aggressively on all of the terrorists they want, with ease.
As I noted yesterday , the Washington Post reports: