Threat Alert Raised After Terror Plot Revealed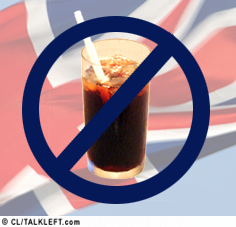 by TChris
With the primary season upon us and the November elections quickly approaching, it's time to raise the threat alert -- to red for flights originating in Britain. New travel restrictions are being implemented in response to the reported arrest of 21 terrorists who were plotting to blow up airplanes in flight from London to the United States.
In the United States, federal officials put in place new regulations barring passengers from carrying any liquids, gels or lotions onto planes, except for baby formula or prescription medicines.

Homeland Security Secretary Michael Chertoff said the restrictions reflected the belief of investigators that the plotters planned to bring liquids on board, "each one of which would be benign, but mixed together could be used to create a bomb.''
Chertoff acknowledged the lack of evidence of any similar plots within the U.S.