Rush Limbaugh: Was There a Legal Violation?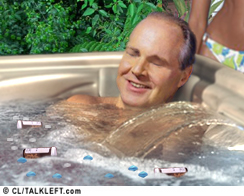 New details on Rush and ViagraGate:
The Florida Sun-Sentinel reports:
Florida civil rules governing doctors and pharmacists require that the true patient's name and address are on the label, according to two attorneys and a Florida Medical Association spokeswoman.

Doing otherwise "is technically a violation of dispensing and prescribing by the doctor," said Allen R. Grossman, a Tallahassee attorney who defends physicians in disciplinary cases. Grossman formerly was general counsel to the Florida Board of Medicine, which licenses and oversees doctors.
Other Florida experts, including those involved with professional and medical boards weigh in: