Senate Begins Debate on Flag Burning Amendment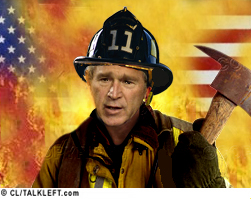 The Senate began debate on the flag-burning Amendment yesterday. It's within a vote or two of passing and already has passed in the House. If it passes by a 2/3 vote in the Senate, it must be ratified by 38 states during the next seven years and then will become the 28th Amendment to the U.S. Constitution.
The Constitution is not a rough draft. We don't need to amend it, particularly for something that would serve as precedent for further restrictions on our First Amendment rights.