Duke Lacrosse Team to Resume Playing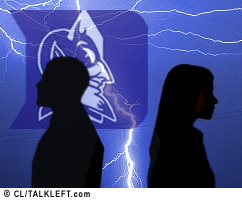 Duke University has announced the lacrosse team will resume playing this fall. Stricter conditions will be in place.
"The reinstatement is inevitably probationary. ... (If) we did not allow these players the chance to take responsibility for creating a new history for their sport at Duke, we would be denying another very fundamental value: the belief in the possibility of learning from experience, the belief in education itself."