Justice Dept. Issued 3,501 Requests for Phone Records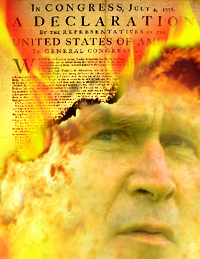 The Blotter, an ABC News blog, reports that the Justice Department has disclosed that in 2005, it issued national security letters authorized by the Patriot Act to obtain phone records and other documents of 3,501 people.
Assistant Attorney General William Moschella told Congress last month that 9,254 National Security Letters were issued in 2005 involving 3,501 people.

....Federal law enforcement sources say the National Security Letters are being used to obtain phone records of reporters at ABC News and elsewhere in an attempt to learn confidential sources who may have provided classified information in violation of the law.
Barton Gellman of the Washington Post did an exhaustive analysis of national security letters in November, 2005. (See also, the FBI is Spying on You and Me.) From Gellman's article: