NSA Phone Records: What's the Problem?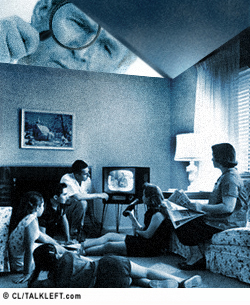 New Jersey lawyers Bruce Afran and Carl Mayer filed suit yesterday in Manhattan federal court against Verizon for contracting with the Government to provide it with customer phone records. They are contemplating additional suits against AT&T and Bell South.
Orin Kerr, a former federal prosecutor and assistant professor at George Washington University, said his reading of the relevant statutes put the phone companies at risk for at least $1,000 per person whose records they disclosed without a court order.

"This is not a happy day for the general counsels" of the phone companies, he said. "If you have a class action involving 10 million Americans, that's 10 million times $1,000 -- that's 10 billion."