What Can the NSA Surveillance Hearing Accomplish?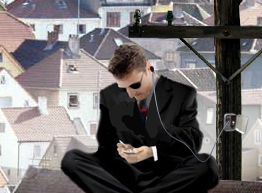 NYU law professor Noah Feldman has an easy to understand op-ed in Sunday's New York Times Magazine on the likely focus of Monday's Senate Judiciary Committee hearing on Bush's warrantless NSA electronic surveillance program and the possible outcomes.
Prof. Feldman writes that the starting point for the Senators is likely to be Justice Jackson's concurring opinion in a 1952 case named Youngstown Sheet and Tube Company v. Sawyer. You can read all of the opinions in the case (in html) here.