NBC Goes For the Jugular, Misses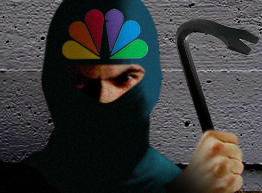 Here's the story so far. Arianna takes a few swipes at Tim Russert. NBC attacks Arianna, but instead of going after her on the facts, dregs up a 12 year old false claim by GOP'er Ed Rollins in his memoir, "Bare Knuckles and Back Rooms" that she hired a private investigator to dig up dirt on Russert's wife, Vanity Fair author Maureen Orth.
Richard Bradley, an editor of George Magazine in 1996, writes today about an article in the November, 1996 issue of the magazine written by John B. Roberts II, a former Reagan speech-writing assistant who did research for Rollins' book, in which Roberts said Rollins falsified information in his memoir.