Michael Fortier to Get New Identity on Release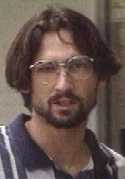 Yesterday I wrote about Michael Fortier's impending release Friday from prison. He's done with his 12 year sentence--he served 10 1/2 years, 85%. Fortier pleaded guilty to knowing about plans to bomb the Oklahoma City federal building in 1995 and not reporting it to authorities, as well as lesser offenses.
Tonight the Dallas Morning News reports that Fortier, his wife Lori (who received immunity from prosecution in exchange for her testimony against McVeigh and Nichols) and their children will immediately be whisked off into the Witness Protection program, given new identities and moved to a new location.
This reaction by one of the survivors of the bombing is particularly insightful: