Guantanamo: Indefinitely Detaining the Innocent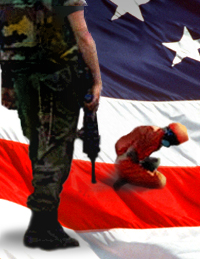 Did you know about the 9 Chinese detainees at Guantanamo? They are Uighurs, Muslims from western China, who are now in their 5th year of imprisonment. The Bush Administration acknowledged in 2004 they had been imprisoned by mistake and should be released since they are not enemy combatants. But they are still there. And Bush won't let them go.
They can't go back to China because they would be persecuted there. No other country will take them. Even though other Uighurs have been granted asylum in the U.S., Bush won't allow them to stay here. And so, they must stay at Guantanamo indefinitely, perhaps for life.