Michael Fortier to Be Released From Prison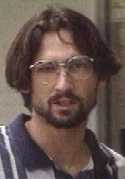 Michael Fortier, who pleaded guilty to knowing about plans to bomb the Oklahoma City federal building in 1995 and not reporting the plans to authorities is set to be released from prison, having finished 85% of his 12 year sentence. Fortier testified against McVeigh and Nichols.
Fortier, who served in the Army with bombing conspirators Timothy McVeigh and Terry Nichols....also pleaded guilty to helping McVeigh and Nichols move and sell stolen guns, and for lying to federal authorities after the Oklahoma City bombing.
Fortier could have been sentenced to 23 years but because of his cooperation against McVeigh and Nichols, was sentenced to only 12. His wife received immunity from prosecution in exchange for her testimony.
Fortier's plea agreement is here.