Judgment Day for Schapelle Corby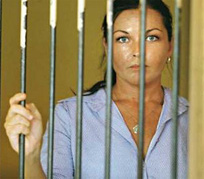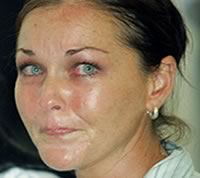 Update: Guilty. We live blogged the verdict listening to an Australian tv network's webcast and live feed of the two hour reading here.
Update: We'll be bumping this post until the verdict is read Friday morning in Bali. Latest news article. Live reporter's blog will be here. Watch this video chronicling case from arrest to now. This is the prison where she is being held.
If she's convicted, an immediate appeal will be filed. Schapelle has a letter prepared for the Indonesian President asking for a pardon.
***************
Schapelle Corby finds out today whether she will be acquitted or sentenced to death or life in prison, when three judges render a decision in a case in which she is charged with smuggling less than 10 pounds of marijuana into Indonesia while en route to Bali for a vacation.