Republican Talking Points on Schiavo
Raw Story obtained a copy of the Republican talking points on the Terri Schiavo bill.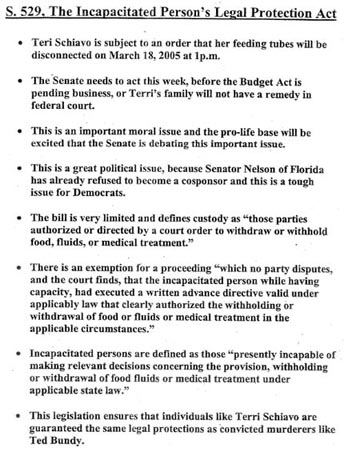 The Judge has not ruled. Since time is so critical, it would seem that he is not going to order the feeding tube reinserted. Jeff Brown, a Tampa defense lawyer who is trying a case in the courtroom next to Judge Whittemore, was on Greta Van Susteren's On the Record tonight.