Qwest's Joe Nacchio Seeks Appeal Bond: No Predictions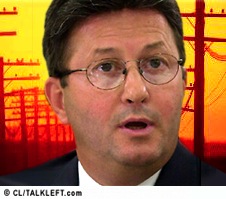 There were a flurry of motions yesterday in the case of Qwest former CEO Joe Nacchio who faces sentencing Friday in Denver. Among them was a motion for bail pending appeal. I discuss them at length today at 5280.com.
As I wrote, the test for bail pending appeal is set by statute.
A defendant is entitled to bail pending appeal if he is not a flight or safety risk, the appeal is not for purposes of delay, and he will raise a "substantial question" on appeal which, if decided in his favor, will likely result in reversal of the conviction or a new trial.
In the Tenth Circuit, the Court has interpreted "substantial question" to mean:
.... a "close" question or one that very well could be decided the other way.'"
As I wrote when Scooter Libby was seeking bond pending appeal,
It's not necessary that Judge Walton believe he was wrong, or that reversal is probable, only that the issue presents a close question or one that could have been decided the other way.
More...