Gonazales' Big Lie: "I Value Their Independence," Firings Not Political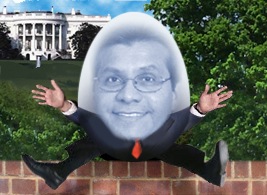 Some self-helper, I can't remember who, wrote a book "Don't sweat the small stuff." Alberto Gonzales should have read it.
When it comes to credibility, I think this statement about the U.S. Attorney firings says it all:
"I value their independence, their professionalism, what they do in the community, and these decisions were not based on political reasons," Gonzales said.
Those of us who toil in the federal courts, particularly in criminal cases, know how it works. The job of U.S. Attorney is a political plum. It's awarded based on recommendations from the district's senators, it almost exclusively goes to a member of the President's party and very often it's based on the person's contributions, including fundraising efforts, to the successful presidential candidate.
That's the way the system has always worked for both parties. The position of U.S. Attorney is an administrative job -- very few of them actually try cases.
I haven't read anyone on either side of the aisle reporting differently. Alberto Gonzalez chose to pretend otherwise. I hope it sinks him.
The document dump Friday showed a chart of U.S. Attorneys to be fired and potential replacements that listed their political loyalty and their membership in the conservative Federalist Society. That totally belies Gonzales' statement.
More...