761 New Arrests in Operation Return to Sender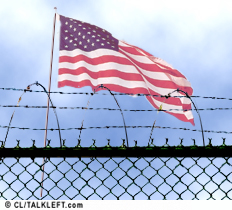 Immigration and Customs Enforcement launched its biggest series of arrests of undocumented residents this week in Los Angeles as part of Operation Return to Sender. 761 people were arrested, most of them at home or in local jails.
The government says most of them were under deportation orders or had previously been deported.
What about the rest of them? How many had merely overstayed a visa or had no prior contact with law enforcement?
Those that were arrested in jail will have to finish serving their sentences before being turned over for deporation. Guess who pays for their incarceration? You, the taxpayer. Why not just deport them now?