Are American Prison Camps Next?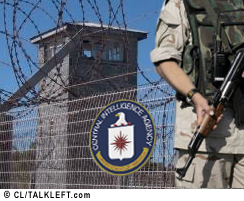 Law Prof Marjorie Cohn warns that the military commissions bill authorizes Bush to round of thousands, including Americans, and hold them in detention camps.
The contract, she writes, has already been awarded to a Haliburton subsidiary, Kellogg Brown & Root.
As I wrote back in May, when warning about the Republican immigration bill, immigrants aren't safe either.